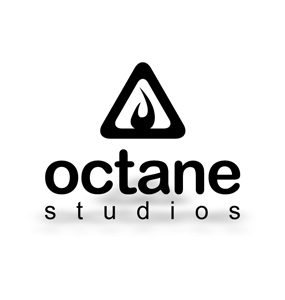 Octane Studios is a local Graphic Design/Advertising/Marketing Studio in Amarillo, TX. We live to cultivate Brands that command attention, get noticed, & place you as the crown jewel above your potential competition. Consistent and precise Branding across your Advertising & Marketing breeds serious trust. Wanna multiply your Advertising investment?

Designing strategic Advertising to leverage your Brand over your competition dramatically boosts customer confidence in choosing you. Customers instantly recognize you and know exactly why you're the answer they've been praying for and the competition isn't worth a second chance.

We passionately craft: Ad Campaigns, Logos, Brands, Websites, Vinyl Decals, & Graphic Design. All leveraged to place you above your competitors, because... nobody does business in a vacuum.

How do people feel about us?
Well...they're pretty opinionated.
Why Choose Octane?
Increase Profits
Strategic Design cranks your Advertising into high gear by leveraging your Brand over your competition. (Making you more: Memorable, Recognizable, & Professional than your competitors) Exciting your customers and netting you the best return. Big brands are synonymous with their logos, colors, design styles, marketing voice, and visual identities. What comes to mind when I say...Nike? Southwest Airlines? Apple? ... The signature checkmark Logo? The classic red & blue plane? Sleek modern design and simple/powerful products? The big boys NEVER do business WITHOUT a Design & Branding strategist, and neither should you. Design a powerful Brand (leveraged over your competition) and people see you as the only solution.
Boosted Confidence
Brand seriously, and your customers know you're not playing games and you came to serve. Think of any large Brand. Nike, Apple, McDonald's, Samsung, etc. They have a very specific and tightly-woven Advertising language all their own. Fonts, Colors, Language, Tone of Voice, it all ties together in every single form of their Advertising. Postcards, Billboards, and their Websites all fit together. This puts a lot more BANG in your Advertising tank. Everything you put into the world to help build your business becomes instantly recognizable as you, not confused for your competition. All Advertising builds upon your Brand image, and strengthens your Brand and your stance over the competition.
One Man Band
My name is Rusty. I do all the work, answer all phone calls/emails, and am the guy you talk to when you swing by. Something special happens when one person handles all aspects of your job. It just works. There's no chain of command for info to easily get lost or misunderstood. I take pride in my work, if my name is going on it you can bet it's going to be right.
I'm all about helping you reach your absolute best.
It's Totally Worth It
My rates are lower than bigger Design Firms. How? It's simple. I work from a home office & don't have the overhead. Which means more affordable quality work for your hard earned dollar. At Octane you don't get a "one size fits all" design solution. (Dad always called it "one size fits none") Your company is unique, and you deserve unique and powerful design. We carefully craft your image around your best qualities and leverage it over your competition to help you make waves in the market. Let's win together.
Client Testimonials
Not sure if you're ready to contact us and talk about your project? Here are some client testimonials about our work. I guess you can say they dig us.
"I think Rusty looked into my mind's eye because everything he
had [suggested] was pretty dang close to my vision."
- Daniel Innis (2-Play Gaming)
About: Logo Design & YouTube/Facebook/Twitter Social Media Branding
"I flipping love that!!!!"
- Erika McGee (Bride-to-be)
About: Invitation Design
"I finally got a moment to sit down and add all the pictures to the sites. They all look incredible and I never could have imagined how amazing my channel/social looks."
- Caleb Izard (Big Bird Gaming Inc)
About: Logo Design & Youtube/Facebook/Twitter Social Media Branding
"HOLY CRAP!!!! That's amazing!!!!"
- Brooke Sanders (Hair Stylist at Wade Gordon Salon)
About: Logo Design & Facebook Branding
"Letterhead is awesome. I. LOVE. IT."
- Dean Boyd (Attorney Dean Boyd)
About: Letterhead Design
"Rusty, your design is FANTASTIC!! We are SO pleased with it and your talent! Thank you for all the work and thought you put into it!"
- Heidi Boyd (Attorney Dean Boyd)
About: Logo & Business Card Designs
About
What is Octane Studios?